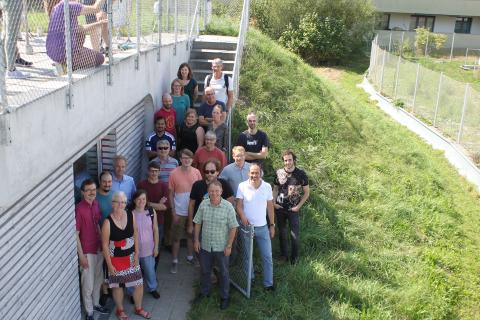 On 12 September, the ICOS-CH Annual Meeting took place at Empa Dübendorf. The program included updates from ICOS Switzerland, ICOS RI and from the two ICOS Class 1 stations Jungfraujoch and Davos as well as scientific talks both from the Atmosphere and Ecosystem domain. During lunch break, we could visit the Dübendorf-Empa station of the National Air Pollution Monitoring Network (NABEL), which is one out of 16 stations distributed throughout the country. Great to see what and how other networks are measuring!
A big thank you to Martin Steinbacher (ICOS researcher at Empa) for the local organization of the successful meeting.
The next ICOS-CH Annual Meeting will be in Bern in September 2024 - we are already looking forward to it.